click below to link:
Therapeutic Massage Helps With... Chronic Pain, Headaches, Lower Back Pain, Upper Back, Neck Pain, Fibromyalgia, Stress & Tension Relief, Migraines, TMJ, Relaxation & Calmness, Depression, Circulation, Accident Rehabilitation, Post-Op Rehab, High Blood Pressure, Range of Motion, Immune System, Insomnia, Sports Injury, Poor Posture, Allergies, Anxiety, Carpal Tunnel Syndrome, Joint Injury, Autism,
Elderly/Geriatric People, Homebound, Pediatric Clients, Sciatica, Oncology Patients, Stretching for Flexibility.
Massage Benefits Section


Natural Products for Personal Care, the Home, and More - Mountainside-Diversified.Com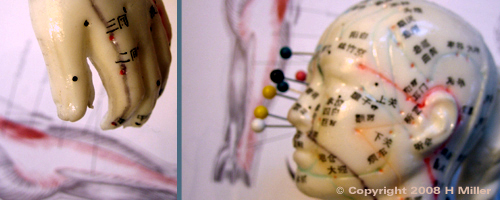 Massage Abstracts / Studies
Index of Scientific Studies proving the efficacy
and effectiveness of Therapeutic Massage
as a healing modality.
Massage Debunkers Debunked!
Some skeptics attempt to debunk
Massage Therapy as a effective treatment.
Here such arguments are addressed.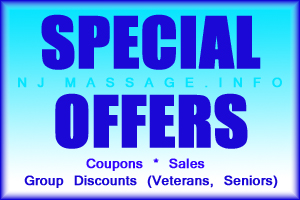 Kearny Massage
Mobile Massage in Kearny NJ At Your Location
Mountainside On Site Massage Therapy travels to Kearny, in Hudson County, New Jersey. We provide Mobile Therapeutic Massage at your home, office, party venue, or other location. Our Mobile Massage Service is the ultimate in convenience, as we bring the relaxation and healing to you, wherever you may be.
Bounded by the beautiful Passaic River on the West, and the Hackensack River on the East, Kearny is right on the edge of Hudson County. The Town was formed in 1867, and has a rich history. The "Uplands" area, respendant with Victorian-era manor homes, is a cherished remnant of a time when New Jersey was not quite so populated. No matter what your location in Kearny, however, we will be there promptly, providing unparralled Mobile Massage service.
At Home Massage Therapy in Kearny lets you stay relaxed after a session, as you avoid the hassles of traffic, red lights, car exhaust, and others' road rage. Not to mention the (nearly) randon closings of roads, as new construction brings new delays in and around Kearny.
Whether you live in the Uplands, or if you have an business on Main Street or the South Kearny industrial arean area of Kearny, we will travel to where you are, saving you time and stress. The Hackensack Meadowlands area is also covered. We are available for conventions, trade shows, and more. Mobile Massage in Kearny from Mountainside On Site Massage Therapy is available seven days a week, from 8 AM to 11 PM. Please check out the rest of our web site to learn more about the specific Mobile Massage services that we offer.
Please click on the '@ Contact Us' button at bottom-left to access our inquiry form, or use the button at the top of this page. Feel free to also call us at 877 480 8038 for more information or to book an appointment.
Cash, PayPal, CashApp, GooglePay, Credit Cards, and Gift Certificates accepted. Insurance plans accepted: County / Municipal Health Care Plans (NJ), Independent Health Flex Fit, Preferred Care, No-Fault with Authorization
Note: We offer *strictly* therapeutic massage therapy. We do *NOT* offer as€nsual u'massage', in any form.